I will be offering a Reiki I and II class Saturday, October 15, 2016, at TTS Fitness from 9:00 am to 4:00 pm. Cost is $250 per person which includes your text book. Please bring a sack lunch and wear comfortable clothing. A non-refundable down payment of $50 is due by September 28, 2016 to reserve your spot. Final payment is due on the class date. Cash or check is accepted. Please mail your down payment to Julie Ann Coon, % TTS Fitness, 640 Arlington Ct., Middleville, Mi 49333. Call me at (269) 908-9227 or email me at conduit67@yahoo.com any for questions. Experience Reiki's healing energy for yourself and learn to use it to help yourself and others! This is an informative and fun class that will help you delve deeper in the positive, healing energy that is Reiki. I hope to see you there!
I seriously get this question a lot!  I tell many of my clients that I've been a witness to Reiki's many healing attributes.  I've been using Reiki since 2008 and I've witnessed drug and alcohol addicts "kick" their habit after a year of weekly Reiki Therapy with me; a fibromyalgia sufferer improve mobility after just a couple of Reiki Therapy treatments; a show horse responding to the effects of Reiki by winning a competition just a few days after his session with me; a woman receiving weekly Reiki therapy treatments for depression made a positive change in her life's circumstances and now own's her own business helping others and she attributes Reiki Therapy to her success; I could go on and on…..
Reiki's other attributes:
Reiki can assist in faster healing from surgeries when done both before and after surgery. Also, it can help heal the trauma associated with having the body & the energy field invaded by the actual surgical cut, the anesthesia, the IV's, the other pokes and prods that happen while undergoing surgery and a hospital visit, and the possible lack of empathetic touch.
Studies have shown that Reiki can be extremely helpful to those dealing with cancer and the side effects of medical treatments. It can give cancer patients a boost to their energy field that can assist in greater energy during their treatments of chemo, radiation, surgery, and the many CAT scans and other tests that may drain energy. It can also assist in healing emotional and spiritual issues that may accompany a cancer diagnosis.
Stress reactions in the body, such as IBS (Irritable Bowel Syndrome) and chest tightness or tension, have been alleviated and controlled with consistent Reiki appointments. Reiki may also be helpful for relieving PTSD (Post Traumatic Stress Disorder) from many various causes such as active service in the armed forces, accidents, abuse, and other trauma.
Reiki can help to bring fresh and creative insights into situations at work, home, and with relationships, making it easier to handle and process daily life more effectively.    Contact me for a Reiki Therapy appointment to feel better today!
"To everything there is a season…" as quoted from the Byrds! I will be moving my Reiki practice from Tilton Chiropractic Wellness Center to TTS Fitness at 640 Arlington Ct., Middleville, MI about a mile up the road. The new place is better suited to my practice as it is completely handicapped accessible and has more parking spaces available. My hours of operation will be slightly different, but should not pose a problem for current or new clients. I will be receiving clients at the new location starting April 11, 2016. Feel free to contact me with any questions or concerns. Until then, just "turn, turn, turn". (This song will be stuck in my head the rest of the day!)
Now that the holidays are behind us it's time to get back on track with our health. Flu season will be upon us and the respiratory virus has been floating about, it's time to take charge of our health. Now is the time for healthy eating, exercise, taking natural supplements and Reiki Therapy (RT). RT can help relax physical and emotional toxins and give your immune system a boost. It also has many other benefits such as: helps with stress and lack of energy, removes blocked and restrictions in the body, help release head, neck and back pain, helps with sinus or allergy issues, body aches or chronic illness, TMJ, fibromyalgia, post traumatic stress disorder and many other conditions. Any of these conditions can eventually compromise the function of the central nervous system – and the performance of nearly every other system in the body. RT can free the central nervous system to perform at its best. RT may naturally eliminate pain and stress, strengthen your resistance to disease, and enhance your health and well-being. Call me today for your Reiki Therapy appointment and see for yourself how great you can feel!
…me, too!  However, not everyone has to suffer.  If you have ever had a Reiki Therapy treatment, you know that stress relief is possible!  Help your loved ones and friends experience this awesome therapy by purchasing a Reiki Therapy Treatment Gift Certificate to give to them for Christmas (or for a December Birthday present).  There is no better way of expressing your caring nature than to give the "gift of relaxation".  Now, you can do so and save a little money, too!  From now until December 31, 2015, I am taking $10 off of each purchase of a Reiki Therapy Gift Certificate!  The more you purchase, the more you save!  Certificates are good for 6 months, so if your loved one is a "Snow Bird", they can enjoy their  session when they "fly home" in the spring!  Call me to reserve your certificates today!
Certificates cannot be exchanged for cash.  Sorry, no refunds.  Certificates must be redeemed by June 1, 2016.  Offer expires December 31, 2015.  Certificates good for Reiki Therapy only.  Not redeemable for other services offered by Julie Ann Coon, LLC.  Call for details.
(Imagine you are here….)
STRESS! It's a "killer"! We all know what happens to our bodies if stress isn't controlled. Anything from indigestion to cancer. I have recently conducted a Guided Meditation Home Party for a beautiful group of ladies who were survivors of breast cancer. They have realized that a part of their treatments must include finding a way to reduce stress in their lives. There was candlelight, soft music, chimes and, of course, the soothing sound of my voice guiding them into complete relaxation! What a great way to gather your friends together and have them experience feeling their best by the end of the evening! Check out my pricing page for more details! I hope to hear from you soon as I am booking up quickly!
Have you ever been at that place in your life where buying an adequate amount of groceries for your family was a challenge?  So many people are finding themselves in this situation more than ever!  Help me help those in need by donating 10 cans, boxes, or packages of unexpired food for Middleville's local food pantry and receive $10.00 off of your very first Reiki Therapy appointment with me throughout the month of August, 2015!  I have a connection with the food pantry volunteers, so if you just want to help out anytime throughout the year, please feel free to drop off your donations at Tilton Chiropractic in Middleville and I will make sure they are transported to the pantry!  Together, we can make a difference!
We have all been there! Stressed to the point of breaking! Sometimes getting out of "Dodge" is the best route to go for a respite. I don't usually post another's website on my site, however I have used this travel agency a couple of times and Sue, the owner, is so easy and very knowledgeable to work with! SHE HAS BEEN EVERYWHERE AND KNOWS A GOOD TRAVEL BARGAIN! So my suggestion, TRY REIKI THERAPY FIRST, and if you need a little more, try The Travel Store! Peace to you and yours!
https://designyourtravel.net/
Is your Dad stressed out? Does he "do too much for the family"? Is he "losing it" more than "keeping it together"? Show him how much you care for him by giving him a "Gift of Deep Relaxation"! Reiki Therapy Gift Certificates are the perfect choice for your Dad's health and well-being. From today through the month of June, Reiki Therapy Gift Certificates are only $40.00 each! That's a savings of $10.00 per certificate! They are good for 6 months (no cash exchanges). Call me today to purchase yours!
Also….
https://www.buttermilkjamboree.org/
The 5th Annual 
Buttermilk Jamboree
June 12-14, 2015
Gates open at 12 noon on Friday
The Buttermilk Jamboree is a three day celebration of music and arts that takes place at the beautiful Circle Pines Center in Delton, Michigan.  A truly family-friendly festival, the Buttermilk Jamboree features rustic overnight camping, dozens of local and regional musicians and bands, workshops for every interest, local food and goods vendors, craft beer tent, a dedicated kids & teen area complete with performers and crafts, Reiki Therapy by Julie Ann Coon (Reiki Master), and SO much more!!  Join us  for a fun filled experience of music and performances, food, arts, education and community for the whole family to enjoy!!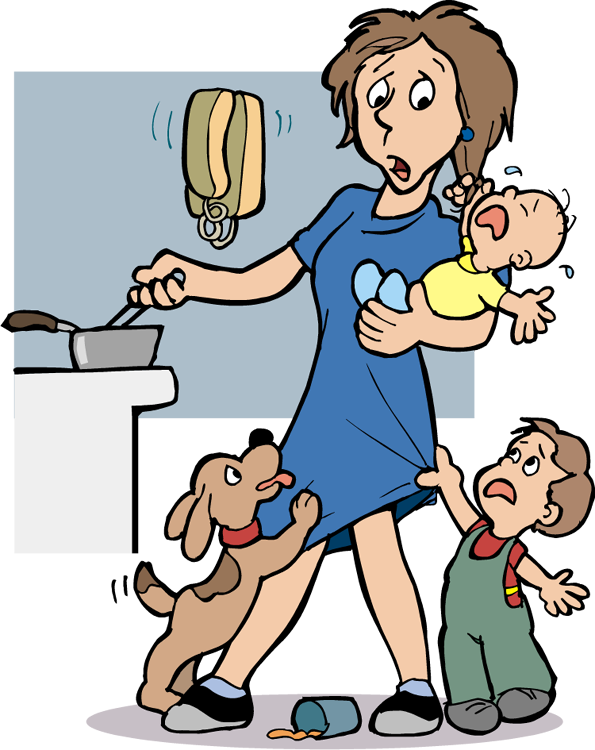 Definition of "chillax" – to calm down, relax.
Is your Mom stressed out? Does she "do too much for the family". Is she "losing it" more than "keeping it together?" Show her how much you care for her by giving her a "Gift of Deep Relaxation"! Reiki Therapy Gift Certificates are the perfect choice for your Mom's health and well-being. From today through the month of May, Reiki Therapy Gift Certificates are only $40.00 each! That's a savings of $10.00 per certificate! They are good for 6 months (no cash exchanges). Call me today to purchase yours!