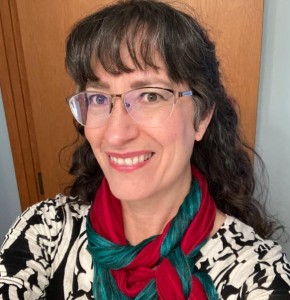 Julie Ann Coon
I started practicing Reiki in 2008 and received my Master/Teacher status in December of 2009.
I am a member of the Middleville United Methodist Church and am active in the church's Worship Design Committee, Administrative Board, and I'm a Certified Lay Servant. I also serve as president on the Oasis of Hope Center's Executive Board which is a free medical clinic in Grand Rapids.
I was a Certified Pharmacy Technician for 16 years.  I have studied other various healing modalities from other healers that I sometimes incorporate into my healing works.
In my early years of youth, I was referred to as "Nurse Julie" because I was the child who always helped the other kids with their injuries and illnesses. The teachers would always send them to me for "caring assistance."
I began my Reiki studies at the Great Lakes Retreat in Olivet, Michigan July of 2008, with Jan Atwood, Reiki Master/Teacher.
In November of 2008, I studied and earned my Advanced Reiki certificate at the Dominican Center in Grand Rapids, Michigan with Jan.
In December of 2009, I studied and earned my Reiki Master/Teacher certificate with Jan at her office in Grand Rapids, Michigan.
I have studied various healing modalities including:
Angel Light Therapy
Tribal Healing Rituals
I am proficient in Aura Reading and I am a Health Intuitive.  I have also been trained in Home Negative/Aggressive Energy Clearings (please, call me for details).
I use Reiki Healing Touch on both humans and animals. I believe that everyone needs compassionate healing. The body is not only "skin and bones", but also of energy and spirit. Reiki is a wonderful and complimentary technique to help those who need assistance with their overall health and feeling of wellness.
What is Reiki?

Reiki (ray-key) is a method of stress reduction and relaxation that also promotes healing. The technique was developed in Japan and is administered by the laying on of hands. It is based on the idea that all living things have a special energy flowing through them called life energy. When your life energy is high, you'll feel strong and confident, be more relaxed and centered and less likely to get sick. When it is low, you'll often feel tired, be more easily affected by stress and less resistant to illness.
Reiki is a Japanese word that comes from two words – Rei and ki. In the Japanese language, these words can mean different things depending on how they are used and how they are combined with other words. When they are used together for the practice of healing, the word Rei means universal spirit, Higher Power or God. The word ki refers to the life energy that flows through all living things. Therefore, Reiki means life energy that is guided by God. Some also feel this is just another way of saying Holy Spirit.
A Reiki treatment is a way of increasing your life energy. A practitioner will transmit Reiki to the client through the hands. The hands are lightly placed on or near the body in various positions around the head, shoulders, stomach and feet. Sometimes a practitioner will also treat above the body.
A treatment can feel like a warm glowing radiance that flows through the body. It is a very relaxing experience.
For more information, go visit:  www.christianreiki.org